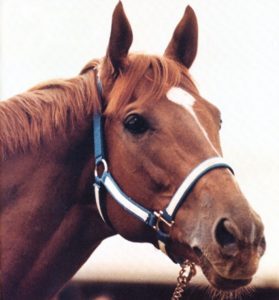 Most people may not think about it, but we could learn a lot from watching Thoroughbred racing. These magnificent beasts are able to help us dream big and see that our greatest aspirations become a reality. Just think, these animals start off as wobbly infants and grow to become able to win true victories.   One example of their abilities is Secretariat. His mother was also an excellent race horse.
How Inspiring the Horses May Be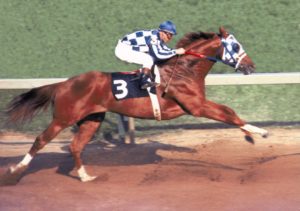 Thoroughbreds are beautiful horses. They can steal your heart with their big brown eyes. They are loyal to their riders and many are able to overcome extreme odds to take home the win. They should encourage us all to believe in ourselves and what we may be able to achieve, even during tough times when things seem to be at their worst.
Become Inspired
No matter what you are going through; we ask that you give a horse a chance. Watch them take to the tracks and score a big win. Perhaps you will root for one who is at the tail end or one with low stats and enjoy seeing it get to the head of the pack. This will make you feel as though even the slowest, worst possible situation can be overcome. If you bet on that horse; you may also win a prize if your choice does prove to be a good one. Are you ready to see what you can achieve by taking lessons from a thoroughbred?
Express Your Love of Horses
Do you have a horse that you follow? If so, tell us your favorite. Have they inspired you in some way? Uplifted you? Taught you that you can always get ahead; regardless of the situation? Tell us. We would love to hear from you!